Founded in 2005, YouTube started as a video-sharing platform. Fast forward to today and YouTube is the second largest Search Engine on the planet. Naturally, businesses began noticing the potential of YouTube, and developing a good YouTube marketing strategy became necessary.
So what is it about YouTube that attracts such a large audience? The answer is simple. It is the way that YouTube has evolved. What started as a simple video-sharing platform is now home to such a large community. YouTube currently has more than 2.5 billion active users worldwide, second only to Google and Facebook. Content on YouTube differs a lot from Google and YouTube, thus making YouTube as one of a kind platform. 
Over time, YouTube has blown its competitors out of the water, and the acquisition by Google was a big help. Displaying your products or services as videos in the most creative way possible has been a lure for business. You can push your limits to the extreme and get desired results. Will you get results? Well yes, and we have stats to back our claims:
Why do Marketing on YouTube?
So, if you are a business or a marketer and you are probably wondering what is the potential of YouTube? We have laid bare some of the most amazing facts right in front of you. Throughout this article, we will discuss various YouTube marketing strategies for any size of business at any stage. You will get a slight starting idea of how you can start your YouTube marketing journey. YouTube marketing has always been a great way to increase the awareness of your brand. The reason for the success of YouTube is the combination of SEO with the most interactive kind of medium used to parse information- video. This is the secret to the popularity of YouTube. Additionally, the algorithm of YouTube suggests content based on your viewing history. 
So, if you are a brand with a service that is solving a need of the masses there is a higher chance that with correct branding and strategy you can get results from YouTube. Furthermore, YouTube allows you to build a loyal community by giving you the option of getting subscribers. 
Also, there is an option of paid subscribers but that is more for the content creators and people who are solely dependent on YouTube for monetary purposes. Nevertheless, YouTube provides you with a great platform for a business to grow as well. 
So, today we will discuss step by step a modern approach to YouTube Marketing strategy. What is working for the brands? How can you work wonders organically? How to implement the correct paid Ads strategy? So, let's start by discussing:
Check off the basics of the YouTube channel
If it is the first time that you are creating a YouTube brand channel you need to make sure you get a few things straightened out. The basics of a decent YouTube channel start with its branding. Well, to be honest, if you haven't got the basics of your channel right there are chances that you might lose out on good reach initially. So what are those basics?
How to Create your YouTube channel?
This is the first step. Create a YouTube channel by logging in to your Google account with your business credentials.

Once you've signed in you can click on the top right-hand corner on your account pfp and then click on "Your channel" from the dropdown menu.

Furthermore, you get options to use your current account name as your YouTube channel name or a custom name as the YouTube channel name.
Customize your YouTube channel to the colors of your brand
Customizing your YouTube channel to the colors of your brand is necessary. Your

Profile picture

,

Channel art

should display your brand logo or message. 

You have to enter the

Basic Info

to add a description of your

channel, website, email address,

and other necessary information.
Once you are done with all the basic information, let's start with the important part of the YouTube Marketing Strategy
How to upload content to your YouTube channel?
Now in your Channel, select the Content and then click on Upload the videos.

Select the video from your local computer that you want to upload.

Follow all the steps on the screen, enter all the necessary details, and then click on "Upload"
Now we have finished off the basic stuff, let's dive into much more advanced and technical stuff. Let's start by:
How to know your Audience on YouTube?
This is a really important part of YouTube. The relevancy of the content you want to showcase to your audience will be detrimental to your success on YouTube. So make it clear in your mind what and who is your audience. 
Creating a "User Persona" always helps. You should always keep the age, interest, and habits among other things of your audience in mind. 

You can use any

keyword tool

for YouTube that will work to help you to find the relevant keywords that are highly searched. 

You can use

Google Trends

to find the trending topics on YouTube that will help you.

Do a competitor's research in detail to see how your competitors are standing out among the competition.
This will help you in the long run as creating a target audience will help you to make the content accordingly. You can make small tweaks along the way to the User Personas as the demand and market conditions will keep changing.
The next part of the marketing part of YouTube is:
How to SEO Optimize your YouTube channel?
If you are looking to generate brand awareness organically the content you are uploading on YouTube must be up to the mark or the standards that YouTube wants you to maintain. That is only possible if you will continuously keep optimizing the videos and your channel. We will discuss some points and important steps that you have to take to make sure that your channel grows. Firstly,
The uploaded video should be optimized to perfection
The importance of a good Video Title or Thumbnail cannot be understated. This is the first thing that the viewers will see when they will see the video in their feed. Users will decide between clicking on the video in a short amount of time, probably less than a second. So the title should be something that will entice the user to click on the video. It should be interactive. The title of the video should give you an upper hand as a creator. It should summarize all the good points related to your video and finally give you the confidence that
This is one of the most important parts of your YouTube marketing strategy. Finding the appropriate tags for your YouTube videos is paramount. YouTube works on the same concept of SEO. Use any "Keyword Tool" to do your research before uploading the videos. Any good Keyword tool will give you the traffic history and forecast for that particular keyword. 
Also, it can give you a healthy idea of the related terms people are looking up. You can incorporate those keywords in your title, description, and more.
Important points to keep in mind
You can sort videos in your playlist. Make separate playlists for different videos of categories. Now, add timestamps to the videos so that viewers can navigate through your video. This is a practice that will keep your viewers engaged and they will feel that you are organized. Putting the videos within the playlist and sorting them can help you greatly. If a viewer wants to find similar content then playlists are a great way.
Use YouTube Shorts, Polls, and Posts
YouTube now allows channels with more than 10,000 subscribers to create short stories. The viewers can view these stories for up to 7 days. This is a great move by YouTube. It has followed the suit of TikTok, and Instagram wherein the small videos are a huge success. This is a huge step towards building a community. 
This is a great YouTube marketing plan. Try to engage the audience by asking questions through polls. Use Posts to keep them updated. A good strategy for marketing on YouTube that we have figured out is:
Ask yourself what problem you are solving by uploading this video
Defining a goal is important before uploading any video on YouTube. Keep your target audience and what problem you are solving. If you will not give something valuable in your video, chances are someone will not watch the video.
Run a Poll among your subscribers
This is important. Asking your subscribers about that problem can give you an idea of whether this is something worth talking about. This will also give ideas for your video. The concern mentioned by someone in the video can help you to reconsider adding that in your video.
Keep everyone Engaged with Post
Add a post after you upload the video. Ask them about their opinion on the video and what they want to see next. Add this to youtube marketing best practices and this will take you a long way
Use Close Captions or SRT files
This is a great way to help your viewers. You can add closed captions in the video language or the foreign language to attract viewers of different backgrounds and cultures. This is a great way of getting a huge viewer base. You can also upload the SRT files for your video. Also, you can hire professionals for this service. You can check this official guide on how to add captions to a YouTube video.
Influencer Marketing and Collaborations
This is something that is changing the landscape of marketing on YouTube. Getting in touch with great influencers who can market your brand can be a great way to market on YouTube. However, get an idea of the audience with which you are collaborating. Make sure you are getting in touch with the right people for your brand. The same goes for the promotions that you are doing should not violate any community standards. Also, look for the people and brand with integrity and the same brand values.
At one point or the other, you have to start advertising on YouTube. Whether you are looking to generate brand awareness or are looking to run a particular campaign with certain deals and offers. YouTube brand Ads are an integral part of your YouTube marketing strategy. As YouTube is a platform of google, you have to use Google Ads to run Ads on YouTube.
Running video Ads on YouTube also helps the brands to reach a wider audience. There are different types of Ads that you can use on YouTube:
Display Ads

Overlay Ads

Bumper Ads

Skippable Video Ads

Unskippable Video Ads
However, before starting on Ads, you should get a clear picture of what your audience is. You should know what is your idea you want to advertise. Keyword research is again an important part. Ads placement also plays a crucial role.
Live Stream to interact with your viewers
Live Streaming can be a great way to interact with your audience. Live Streaming can help you to have live Q&A sessions. You can also do live watch along and much much more.
YouTube Analytics gives you an in-depth idea about what's working and what's not. You can use how to do a Social Media Audit to see how to work with the Analytics tool.
Finally, as we conclude the YouTube Marketing Strategy for 2022, we hope that you devise a strategy that works for you using these points. We hope to see you soon.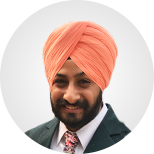 Having mastered every aspect of Social Media Marketing, Gurpreet Singh employs his leadership qualities as Social Media manager.  He believes that writing is an effective medium to communicate to many. He considers his blogs as the medium to share his perspectives about the changes in the industry.