Social media is omnipresent and having an effective presence on social networks turns out to be highly productive for any business. From advertising, lead generation, conversions to hiring and building teams, businesses have found multifold use of social channels. However, with so many benefits of social media, there are brands struggling to find their sweet spot to help them stand above their competitors. 
If your social media marketing strategy has gone stagnant, no worries. You can get back on the right track by following the do's and don'ts of social media marketing. 
First, let us start with the social media do's that you must follow:
Must Follow Do's For Your SMM Campaign:

Let's discuss these do's in details for SMM Campaign:
Align business goals with right social platform
Though you are not an enthusiastic social media user, you can rest assured that different social platforms can meet your unique needs.
Using different social media platforms should be considered based on factors such as company, work area, company size, and business objectives for the product or service you are selling.
So, if you want to use some of the highly prevalent social media channels, here's what you need to know:
Facebook – The target customer is diverse and versatile. B2B companies mainly use Facebook to communicate with the customers through helpful and expert content. Likewise, the written content resonates better on this social platform, so it is essential to keep this in mind when developing your Facebook content strategy.
Instagram – It is a video and photo sharing platform and extremely popular among females. Thus, there is no wonder why beauty products, jewelry, shoes, clothing, and such merchants choose Instagram to sell their offerings and boost awareness. If you are selling products that cater to women, then the Instagram platform offers various benefits. 
LinkedIn – If you are a B2B business, then LinkedIn is the best social channel to build your reputation and build a network with other professionals in your niche. 
Before creating your social media page on any of the channels, it is vital to evaluate your business, who the audience is, and what you want to achieve. 
Though Facebook or Instagram are very popular, it does not mean that it is right for your business. You cannot achieve your unique business goals if you are marketing on the wrong social platform.
Thus, it is vital to work with the best social media marketing company who will let you know which platform works best for you. 
Experiment with different content formats
Our next activity in social media marketing is to experiment with a variety of content styles. Social media is not just about posting enticing texts and images. There is a huge variety of content you can play around with to gain more followers, generate awareness, and ultimately sales. Here are the examples of some content formats:
Videos – Videos are great to hook eyeballs on your brand. Depending on your goals and audience you can use various video formats like tutorials, DIYs, product reviews, video testimonials, behind the scenes, and many more. The IGTV on Instagram is like YouTube that encourages users to create more and more video content. 
Checklist and Infographic – Social media is not a place for direct sales. Here relevant, informative, and helpful content is the key to connect with your customers and add value to their lives. Checklists and infographics are short and precise, and users love them as they need information fast. 
User-Generated Content (UGC) – It is a wonderful way for brands to get social requests to prove they are in demand and trendy amongst the users. Big brands like Apple, Zappos, Bath & Body Works repost the images of their audience with credits and you can do the same to build credibility and trust. Content generated by users is the most valuable digital marketing technique to use in 2021. 
Pay attention to visuals
Do you realize that 93% of the time when consumers are buying a product, visually appealing images matter? As social media do, if you use Instagram as your marketing channel, make sure you have harmonious and eye-catching pictures to grab users' attention and spark curiosity.  Bad quality images, illustrations, and stock photos do not work well as they receive the slightest user response.
Convey the message through story
Storytelling is yet another effective way to convey your brand story. You can take advantage of this tactic by posting the brand history, behind the scenes stories, product creation process, and more to gain users' attention.
For instance, if you are a restaurant owner, you can post behind the scenes stories showing fresh ingredients growing in the fields before harvest, chef preparing food in the kitchen, laying out the tables, etc.  
Use influencers to communicate with the audience
Influencers are people who have built their reputation based on knowledge and expertise on a specific topic. They have the power to affect the purchasing decision of the users because of the authority, position, or relationship they have with the audience. You can leverage the power of influencers to connect with the audience and generate sales. 
However, before you contact the influencer to market your offerings, it is essential to check their target consumers. It should align with yours and share the same pain points to come across. If you sell desserts and cakes, it would be odd to work with a health trainer to promote your products.  
Metrics such as engagement (how well potential customers view your blog posts), a higher number of subscribers, and comments can assist you to determine if partnership is good.
You can collaborate with micro-influencers as they have a little but loyal followers base and are expected to buy the products/services promoted. Some companies also partner with micro-influencers to strengthen their brands.
Balance the content strategy

Ready to create your content strategy? First, consider the type of content and proportions. By now you might have known that social networks are not a place to project sales pitch.
Here you need to keep a balance between interesting, fun, educational, and promotional content. Following this social media marketing tip will help you gain more audience, followers, and conversions. 
Experts point out that 80% of social media accounts should include useful and engaging content so that the audience engages with and shares it. Generating genuinely appealing content offers you the bonus of going viral. The remaining 20% ​​should be promotional material and include a strong desired call to action enabling your audience to act. This can include, buy now, subscribe, like, comment, share, or visit. 
Maintain continuous communication
Just posting and sharing content on your social channel will not work unless you maintain a continuous communication with your audience. People have become more demanding; they want brands to respond as quickly as possible. So, you need to do your best and respond to the comments and queries as soon as you can or lose valuable customers. 
Also, paying attention to Tone of Voice (ToV) is important for consistent communication. This regulates how your brand sounds, informal or formal, strict or upbeat, and respectful or inconsequential. When starting on social media, it is vital to find your brand's voice and retain it throughout your communication channels. This makes you trustworthy, recognizable, and empathize with your audience.  
Set the right frequency to post
Setting the right posting frequency is possibly one of the most vital aspects of building a social media brand. It has been long held that posting at least once a day is a gold standard, however, there is no solid rule to optimize your frequency. 
You should simply commit to a posting frequency that you can sustain in the long term. If you are running a business full-time, you may not have time to create original content to publish seven days a week. If you can only manage two posts, then devote yourself to posting twice a week. The important part is that you should be able to stick to the schedule. 
However, if you want to post content every day of the week, then taking the help of social media marketing experts would be great. They will create a strategy for you and post engaging content. 
Complimenting and encouraging posts that you like can be extremely helpful in expanding your positivity. Share something that entices the user and adds value. 

Don'ts in Social Media Marketing 
If you do not want to compromise with your social network success, then follow these don'ts. 
Stay away from duplicate content over social accounts
Ignore negative opinion of the customers
Blindly follow your competitors
Ignoring the analytics
Don't check the vanity metrics
Go with grey-hat social activities
Don't project yourself needy
Let's discuss these don't for Social Media Marketing in detail:
Stay away from duplicate content over social accounts
If you are using different social networks for marketing, you need to create original content for all. This is important because different social channels offer different purposes. You do not want your Instagram followers to read long texts or show your product videos on LinkedIn. 
However, this does not mean you cannot repurpose the content. If you have an important event on the horizon, you can use different content formats such as images, storytelling videos, and text to let the users know on different social media channels. You can use the same content but with a twist so that no duplicate content issue arises.  
Ignore negative opinion of the customers 
Your customers leave their opinion about your brand on social channels, but they are not always encouraging. What some brands tend to do is ignore negative comments, delete comments, or argue with the audience. However, this is not the best practice to deal with the negative opinions of your customers. 
Whenever you receive negative feedback, ensure to respond as soon as you can politely and respectfully. Do not humiliate your customers and resolve the issue one-on-one. You can shift the conversation from comments to phone or email communication to effectively get to the root and resolve it. 
Blindly follow your competitors 
When you see that your competitors are successful, you look at what strategies they follow and try to copy the same to reap success. However, blindly imitating the competitors is a big don't in social media marketing. Your audience will get to know right away when you make a copy of the content, and the owners of the original one may accuse you of copyright. 
Try to create original ideas, but if you like the content of your competitor and it is not getting out of your head, you can use it, but tactfully. Use the content by modifying it and making it adaptable to your brand while giving the credit to the creator. 
Ignoring the analytics
Great SMM is number-driven. Most social platforms such as Facebook, LinkedIn, and Instagram have analytics tools allowing you to track key metrics such as customer reach, engagement, number of subscribers, click-through rate, and conversions.
Typically, you need to evaluate the complete performance of your social accounts each week as well as the posts to determine what type of content and which topics best suit the target consumers. Many brands tend to ignore this as they do not have time to do this or do not know where to look. Working with a social media marketing agency will help you know how well you are performing by checking the analytics using tools like Hootsuite, Sprout Social, BuzzSumo HubSpot, and more. 
For example, it is projected that pictures without people but with partial body parts, like hand showcasing the product perform 40% better than pictures with people. So, it is essential to consistently check the validity of your posts to determine whether you need to tweak your content strategy to increase engagement. 
Don't check the vanity metrics
Vanity measurements are the current state of the product, however, they do not give you fair information on future buying and selling decisions. The social media vanity stats include numerous likes, shares, comments, and followers. These metrics change quickly and are manipulated with viral content. They do not signify the real value of the business but do let you know how relevant is your brand and how likely the consumers will do business with you. 
Go with grey-hat social activities
Grey hat SMM activities get your brand mass likes, following, activity chats, etc. These do help increase engagement on your account in a short time, but the quality of improvement is questionable. For instance, when you attract followers through giveaways or activity chat, they will not turn into loyal customers who genuinely like what you post. They are likely interested in getting the prize only. 
So, we advise you to forgo the grey hat activities and follow organic promotions to create a loyal customer base. Organic promotions include collaborating with influencers with similar consumers, do guest posting, post high-quality relevant content with hashtags, post content that increases interest, engage in paid promotion, and publish content at the appropriate time. 
Don't project yourself needy
Continually bothering your followers to share your posts, or retweet if you agree, or ask them to like your page is a big no in social media. If you do this, you will not meet your social media goals. Instead, focus on creating content that your audience wants to engage with and not that they must engage with. Also, allow your followers to interact with your brand as and when they like and engage in a conversation with them. 
Takeaway
Social media is an amazing way for brands of all sizes. Whether you are just starting on social media, or a seasoned expert, applying the above-mentioned do's and don'ts will help you build brand loyalty and trust among your audience as well as productively boost your online presence. However, whenever you need help with your SMM, know that social media agency India is here to help you. Contact us, and we will work together to create a great brand.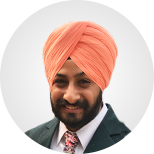 Having mastered every aspect of Social Media Marketing, Gurpreet Singh employs his leadership qualities as Social Media manager.  He believes that writing is an effective medium to communicate to many. He considers his blogs as the medium to share his perspectives about the changes in the industry.