Launched in 2010, Instagram picked its popularity in the early 2010s. By the end of the decade, Instagram was at the pinnacle. In this section, we will discuss some points you can use to grow your business on Instagram. The reason behind the popularity of Instagram was its colorful yet simple interface. Instagram gave birth to a new breed of Social Media Users: "The Influencers". The Travelers, The Food Enthusiasts, The Fashionistas, and Entrepreneurs, all came together on the platform and utilized Instagram's potential to its fullest.
Businesses saw this as an opportunity and they also jumped into the pit of Instagram. However, traditional marketing ideas were not applicable on Instagram. Businesses had to find new and better ways to grow business on Instagram. Still today, the potential of Instagram is unmatched. We have stats to back these up. As a business following statistics will sway you towards Instagram:
Well, these juicy stats surely would've made you think twice about posting on Instagram. However, before start putting in your efforts of marketing on Instagram you should have clarity of your target audience as most Instagram users are on the younger side.
How Instagram has been helping small Businesses
Instagram has been a launchpad for small businesses. They can use the display feature of Instagram and creatively showcase their products and services. Features such as reels and stories allow the brands to build a connection on a much more personal level. New changes in the algorithm of Instagram which allow the users to see the content with which they relate the most is a great way. This means as a small business if you are doing things in the right way you can generate business.
In short, keep the content engaging. There is no way around it. Whether you want to increase the followers on Instagram, get more leads or you want to generate traffic for your website. No matter what your final objective is, you should invest in the creatives and things that will make you stand apart from the rest.
Trends on Instagram
Instagram has evolved a lot. Recent major changes include Instagram shopping and Instagram Reel. These features show the shift of Instagram toward recent trends. Since 2018 short videos have become popular. Thus, Instagram introduced Reels. Short videos power the audience to remix and customize them within the app. Sounds familiar? Doesn't matter if you are a small or a large business, you can leverage reels to the fullest to get profits. The Instagram reel has become a great way to grow your business on Instagram.
Another recent update is Instagram Shopping. Now users can shop for their favorite products from the brands. Businesses can post images or videos and tag the products. Furthermore, you can also run ads or boost the post. Again, leveraging this feature can help you create an in-app experience for your users. They do not have to leave the app which enhances the chances of you getting the sale through. Let's move ahead and get into the 8 unique ways that we believe will help businesses:
1. Your Profile should be Complete and Unique
Let's Start with the basics. Setting up your Instagram profile is like setting up the foundation of your journey on Instagram. However, if your Instagram profile is tame and bland, visitors won't find it attractive. Thus, setting up a good and creative profile is important. Convert your Instagram account into a business account. This unlocks several features for you. You can use the professional dashboard of Instagram. You can see insights. These features will help you to weed out the things that aren't working and encourage you to keep working on the good stuff.
Your brand voice should be heard through the bio on Instagram. The logo or some of it should be displayed in the profile picture. Your Instagram Ign should be easy and display the name of your business. If the username is unavailable then use something similar or use the special characters.
Add all the necessary information to your bios such as website address, store address, location, email, phone number, and much more. Finally, Instagram highlights are one of the awesome features introduced recently. Highlights on Instagram can shortlist or segregate the content that viewers want to see. You can add creative covers to those highlights which would make your profile look good.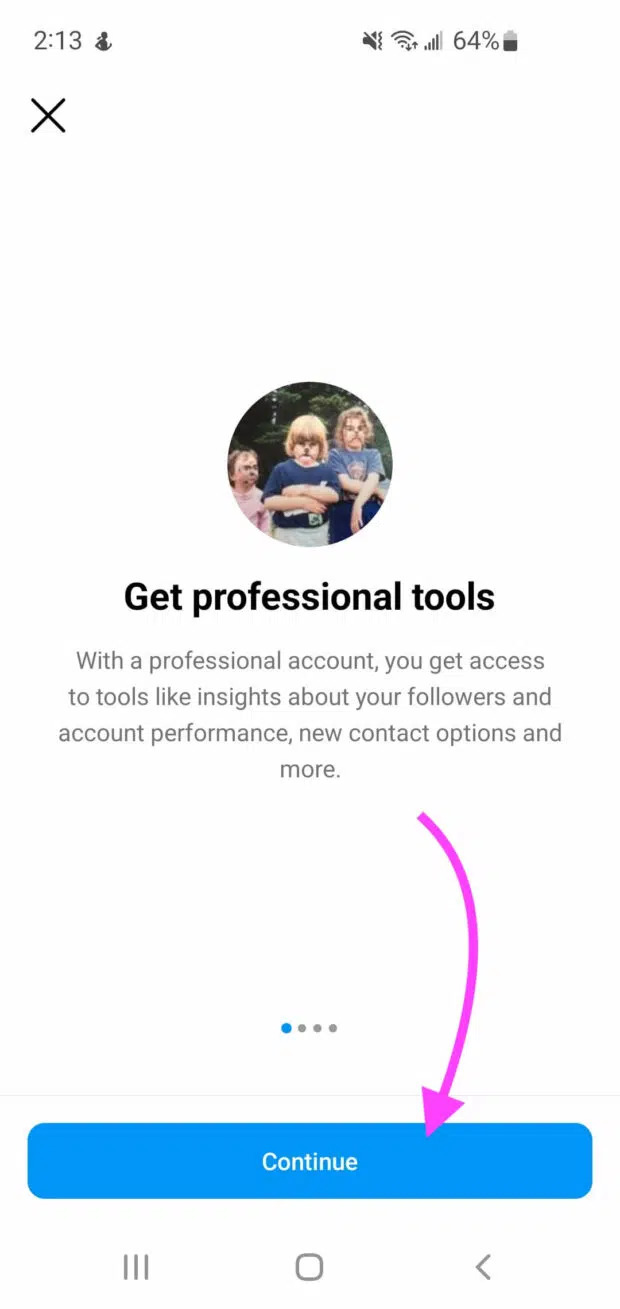 2. Is your target Audience on Instagram?
Defining your target audience is something that you do when you start a business. What you can do is create a User Persona. Create at least 2-3 User Personas, the people who would be the users of your product or service. That should tell the age, gender, location, profession, and interest of your general audience. Make sure that your audience is on Instagram as well. 31.2% of Instagram's audience is mainly between 25-34-year-old. Among U.S. teens, 73% say that brands should use Instagram to reach them with new products or promotions. Source
Well, these stats indicate that the average audience on Instagram is on the fairly younger side. Thus, make sure that the service or the product you are marketing is visible to the right audience. That doesn't mean that you cannot find the audience for your niche on Instagram. Even a small subset of your audience will be bigger and can make a huge difference if targeted correctly. Moving on, let's learn the next way to grow your business on Instagram.
3. Post-Daily, Frequently, and Responsibly
Posting Daily is a great way to keep yourself relevant. Posting new quality content every day can help you keep your page active. People visiting your page might feel reluctant to follow you. However, if your page is giving out the content regularly then the visitors will get a sense of security while following you.
Now, the next important question that comes up is whether you have to post responsibly. You can do experiments, and make a tweak here and there. However, be careful while making big changes to your campaigns. If you are thinking about changing the whole campaign idea, that should be carefully sought out by your whole team. You can use tools like a marketing simulator to see the predictions. No predictions are 100% correct, however, you will get a fair idea of whether your idea would work or not. Seeking out new content and ideas can be a task.
Thus, always keep tabs on your competitors on what they are doing. You don't have to copy your competitors, but you should get an idea of what they are doing. You can think how you can trump them. This is a cardinal rule which has to be followed if you want to find a way to grow your business on Instagram.
4. Learn the Basics of Posting good content
Everyone can post anything on Instagram. That's the beauty of it.  However, you have to stand apart from your competition. Thus, doing things differently than the rest will help you a lot. Everyone uses hashtags, but using the correct hashtags in the right way is important. All the hashtags will not give you results. You can always learn how to choose the right hashtags.
While Posting the videos and images make sure you are using powerful CTA(Call to Action) buttons. A Call To Action is a button that will direct the viewer on what to do after seeing your content. As a business, it is important to include directives on all of your posts. Using relevant CTA is also important. Your call to action should be clear and indicative. It should be in line with the text used in the post and video.
Use the location. Turning on the location on Instagram can help you target the audience of that specific location.
Using music that is trending can help you get more traction. You will find several trending tunes for your reels. You can remix them on your own or use them as it is.
Tag the products and people. These small things contribute to your ways of growing your business on Instagram in the long run.
5. Collaboration and Promotions with Influencers
This has been the go-to marketing way for the brands. Influencers will always hold the key to marketing on social media formats. Instagram is no different. Instagram was the first social media platform that gave birth to talented individuals who used to set the tone of trends for the masses. Influencers, as we know them today, play a huge part in marketing on Instagram. Paid promotions are one of the best ways to grow your business on Instagram.
Paid promotions are becoming more and more common. Brands approach individuals and they show, and mention products in their, pictures, videos, and captions.
As a result, brands get customers from word of mouth of the people who influence a large crowd. As a small business or brand, approaching and finding the correct set of influencers is necessary. The influencer you want to approach should have a similar audience as you. The target audience of your brand and your customer's brand should match. Get a general idea of insights into their account. Influencers might offer different deals and packages according to the size of the audience that they offer.
In certain cases, you can offer your product and services to them, but we would leave it up to you for this part
6. Engage your Audience
Once you start gaining followers and building a community, keeping them happy is important. Use the following content type to keep your followers happy and grow your business on Instagram:
Polls
Giveaways
Demos
Product demos
Reviews
Features
User Generated Content
Stories
Interesting Stories and facts
Customer testimonials
These are some of the content types that you can use to keep your audience engaged. You can run limited-time offers specifically for the followers on Instagram. This is a way of showing that they matter.
You can always ask your followers to participate in these contests to win special prizes. You can create a separate landing page for your followers on Instagram. This way you can track them and use the audience data to run special ads. This is a really helpful technique that will help you with Paid Ads.
7. Use the Paid Ads Wisely
Paid Ads pave the way for reach, engagement, and leads. A time will come when just posting organically won't help. Paid Ads if coupled with detailed targeting will help your brand tremendously. Paid Ads give you reach to a wide audience. However, brands make the mistake of diving into the paid Ads straight away. Before running the Ads build some credibility. If it is not an emergency or you are not launching a brand or a product, wait for some time. Work organically, and populate your Instagram with relevant content. Start funneling your target audience by using brand targeting methods. Remember the Instagram user demographic and your demographic? To grow your business on Instagram, keep that in mind here as well. If the demographic of your audience is on the younger side then using the paid ads will boost your number.
If the audience is on the older side, fret not, still you can use the Ads. Though the results might not be spectacular you can still get conversions from Instagram. To run paid Ads on Instagram you can use Ad Manager on Facebook. You get all the tools necessary within the Ads Manager. You can set up retargeting and reach the audience from Instagram again. As we have already talked about the special promotions. You can retarget the audience again with better offers. This increases the chances of conversions.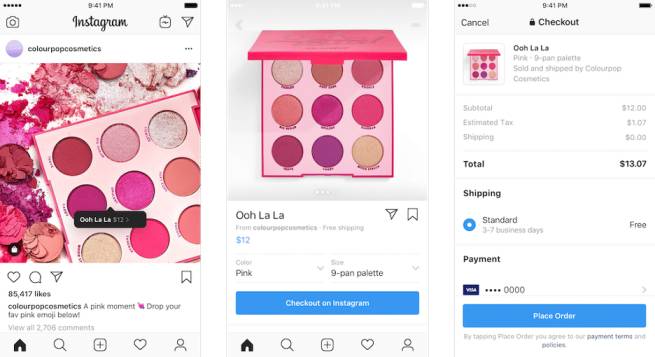 8. Instagram Insights are key to success
Insights on Instagram provide you with precious data. However, you need to convert your account into a business account. You can see the detailed segregation of your audience according to their location, gender, and age. Also, check the reach, impression, and views of your content. You can compare the data and see which content is giving you the best results and continue that. All in all, if you are on an Instagram business account, insights will give you data that you can use.
That's all folks! Instagram is a tool that gives unimaginable results. Especially for small businesses. Instagram has been a boon for genuine content creators. If you are creating content honestly nothing can stop you from attracting business from it. We hope that the tips given to you will help you to grow your Instagram business multifold. However, if you still have some questions, drop a comment below and we will help you.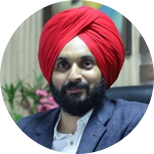 The admin of Social Cubicle, Mandeep Singh, expresses his zeal for his field through his writings. Social Media, for him, is the way that can make a brand thrive. Staying updated with these platforms is the path that leads there.