A well-thought-out marketing plan is what it takes for a brand to become the talk of the town. However, with the constant rise in the time that people spend on the internet, no business would want to leave any chance to grab the attention of its audience. After Google, YouTube is the second most visited website globally with over 2 billion logged-in users in a month. As the number of viewers doesn't seem to reduce, the consumer attention for the platform is going upwards only. That is not all! No video platform appears to be a competition for YouTube.
Do you know what this means? 
Yes, it's time for brands to develop their YouTube marketing strategy.
Today, spending a good amount of money on social media marketing strategies is not uncommon for companies. 
Wait, you don't have to do the same! 
Aiming to get the consumer acquisition, you need to create a channel that can be the source of quality content that your audience would want to see. 
Tip: Always updated yourself with the do's and don'ts of social media marketing
In this blog, we will focus on what it takes to do so. So, let's start explaining the following points:
Channel Creation
Before you could go ahead to implement plans to make your channel thrive, one of the most basic yet essential things you need to focus on is its layout. See, it is not just setting the profile picture and uploading details. Of course, once you embark on it, the instructions on YouTube will be enough for you to do that. What you need to focus on is the channel layout. 
We have all heard the phrase that the first impression is essential. Emphasize on this! Not that you have to add the quotes written by Shakespeare, but your layout should be such that whenever audiences visit your channel, they won't have to wander wondering what your channel is all about and why they should be there. The colour scheme and the value proposition should match with that on your website. 
Once you are done with the layout of your channel, here is what your checklist needs to have:
Thumbnails
Thumbnails refer to a concise way of describing the content that your video has. Just like the title, it is also essential to drive the audience into your channel. For this, you can make use of circles and arrows. You, yourself, would have noticed the increase in the use of arrows and circles in the thumbnails. The reason behind it is the same that using suspense-creating titles was- drawing attention and increasing clicks. When it comes to using red colour, the reason might be that it is eye-catching like many studies in the past show.
The second tactic that you can use on your thumbnail is the use of the logo of your brand. If you cross-check it with the leading news channels, you will find most of them doing the same. Even though the video doesn't seem to need the thumbnail, doing so will make the visitors aware of your logo. In case they choose not to click on your video, they will still identify your brand. 
Titles
Since the title is the first thing that your audience can have a look at, you need to ensure that it grabs the attention. You can think of it as keeping yourself on the other side of the table. Ask yourself what you would find to be engrossing. Or, what you can do is check what YouTube giants are doing. For instance, many news portals, including Business Insider, leave their audience in suspense with sentences that are not complete. Do you think such big channels would do it by mistake? It is a tactic. Even though this is more of click-baiting, you can't change the fact that it works and is not spammy. 
Not just this, but there are other tactics that you can adapt. You can go for question-based titles, listicles, or hyperbole, to make your audience not leave without viewing. Titles, including Best of…. How to… can prove effective here. 
Descriptions
Even though you can learn about writing compelling descriptions from YouTube, to save your time, here are some points to keep in mind. First of all, keywords! Just like for blog posts, you need to focus on the keywords here too. You can put them in both your title and description. Just make sure to add them organically and not forcefully stuffed. If you choose to stuff, you will end up looking spammy, and you don't want that. Don't go short on words and make the best of all the 5000 characters that YouTube provides. If you want, you can also add the links to your social media platforms for that. The reason being that even if your audience does not go through the entire description, the links over there would act as CTA or make you connect on other platforms. 
Content Rules
You must keep in mind to be persistent towards creating content for your channel. The reason behind it is that the constant delivery of content can boost your presence and help to create an audience for it. First things first! Let's talk about the content! The most essential thing to keep in mind is that it should be what your audience wants to see. Now, we will come to how to find that. For this, you would need to look at what your competitors are providing. You can take a glance at the videos that the audience has liked the most. That can help you learn about the content that your audience prefers.
Not just this, but you can also take a hint from the YouTube analytics from your already aired videos (if you have any). YouTube provides detailed information about the essential statistics, including audience demographics, engagement, and location. 
Close Captions
Closed captions refer to the written version of the audio running on the video. Even though it looks similar to the transcription, it also includes the description of notations. For example, if in the video, the phone is ringing, it will show-phone ringing. The major reason behind adding it is to make video accessible for everyone. However, it can also be a green flag for increasing the traffic too. You can consider an example from your search histories as well. Have you ever searched for an episode from a dialogue in it? Even when it was not mentioned in the description, being in a close caption made it possible to get the search result.
YouTube Tags
YouTube Tags
First of all, what does the term YouTube tags refer to? These are keywords that provide a detailed account of the video. It also acts as the source of context to the video. It makes it easy for YouTube to understand the topic and category of the video and link with other videos. Eventually, you enhance the reach of the video. For optimizing them, consider important terms first. Instead of keyword phrases, you can go for quotes. Go for enough tags to describe the video accurately and thoroughly.  
Community Engagement & Cross-Promotion
Even though you might not have seen YouTube as a platform to engage with the community like in other social media channels, you can still do that through likes and comments here. Any engagement with your audience is eventually the positive signal. Connecting with the users can help in building a connection with them. However, this is not all the engagement you need to do!
Another thing to be added to your to-do list is to collaborate or cross-promote with similar channels in a manner that benefits both parties. You can also cross-promote your videos. You might have created content that already exists or somehow relates with what it was earlier. To make most of each of your videos, you can attach links to older related videos in the description. That can act as the call to action. 
Likes, Comments, and Subscription
When you watch videos on YouTube, you would have noticed them emphasizing tapping the like button, sharing views through comments, and subscribing. The reason behind it is that a high number of likes and comments are an indication of engagement with the audience. Not only does it tell one about your popularity, but it can also pave the way to get a higher ranking on search engines. 
Another thing that can get you a higher ranking on the channel is more and more subscriptions to it. That is why you should ask your audience to like, share, comment, and subscribe to your channel.
So these are the few things that you can do to expand your youtube marketing. If you want to know more, learn 10 keys to effective youtube marketing.
YouTube marketing is expanding at a faster pace, which doesn't seem to slow down in the near future. Now you have learned about steps that can take you closer to success in YouTube marketing. You know the importance of youtube marketing and how it helps to build your brand. So start now. 
You can take the help of Youtube Marketing Experts if you have not started on your YouTube Marketing, wait no more and begin with it now!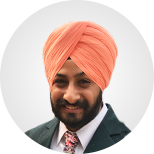 Having mastered every aspect of Social Media Marketing, Gurpreet Singh employs his leadership qualities as Social Media manager.  He believes that writing is an effective medium to communicate to many. He considers his blogs as the medium to share his perspectives about the changes in the industry.