Facebook has been an integral part of our lives for 15-odd years. It is one of the earliest Social media channels that gave birth to the social networking that we know today. Sending private messages was among the features that made Facebook so popular. Brands and Businesses started impaling Facebook once they realized the userbase potential. Year-on-year Facebook changes its algorithm, and marketers have to change their Facebook marketing techniques.
In this blog, we have looked into the ongoing Facebook trends and predicted what would work in 2023. Marketing trends are hard to predict but we have looked into Facebook's intention of making the platform more viable for brands and focused on building a community. 
We will cover all the trends step by step but before moving on we will look into some of the basics to build a good foundation. So let's move onto the basics first:
Basics rules to create Facebook marketing techniques
First things before setting up marketing techniques for Facebook, you have to set up a:
Functional Facebook Business Page
Setting up a good Facebook page is the starting point of your marketing journey on Facebook. Herein, Facebook gives you the freedom and flexibility to add your business information and what your goals and motives are. You can set up a small online business center. As a beginner, before making any Facebook marketing strategy you should make sure that the page is well set up. Now, what you can do is make sure you are appropriating these 3 things and make sure they are correct:
Name- Name of the page, make sure that the name of the page is correct and up to the mark.
Category– The category of your page defines what section your business comes under. So, to make sure you put the page under the correct category.
Description- A description of your business page explains to your audience what your mantra or motive is. A descriptive bio can catch the eye of your audience. 
Edit the rest of the page info to add more details such as the description and URL of your website to complete and create a page experience for your visitors that they would love.

Next up, add a call to action button on top of your page. A call to action button plays an important role as visitors can take prompt action while visiting your page.
Even before you decide to start posting on Facebook, make sure you have your target audience in your mind. Defining the age group, location, demographics, and interests of your audience can help you plan your content strategy on Facebook accordingly. 
Your business and ideas will have User Personas. Use those User Personas and implement them while creating your Facebook audience as well.
Content Should be interactive, not promotional
The Facebook algorithm has changed drastically. Now, if your content isn't solving any problem or getting a response from the audience, you won't get any help from Facebook. We are talking about organic reach. Now, you have to earn your reach by creating content that forces users to respond. 
This is a great trick to create interaction. You can ask questions, news, competitions, and polls. Find any way to generate the response and Facebook will give you the organic reach. Saying this is easy but doing can be a bit tricky, as brands rarely are known for creative content. However, setting up a creative team with the right tools can help your business in the long run.  
Moving forward, now let's talk about exclusive strategies which will work in 2023. We will discuss some strategies and sort the top 10 and you can take your pick.
Advertise on Facebook but smartly
This is where Facebook earns its bucks: "Advertising". There is a theory behind it that Facebook is reducing the organic reach for businesses so that they have no choice left but to use Facebook advertisements. This could be true but we cannot leave any stones unturned. How Facebook is different from Google in terms of Ads is the data that it collects from users. Facebook Ads is a very personal social media platform. Wherein, it knows where you are from? Who are your relatives? What kind of music you are into? It even knows where you are traveling to. So, what points can you add to your Facebook Ads Strategy?
All of this information helps us, Marketers, to do the "rifle targeting". We know who our target audience is and how to find them. However, there are some rules for running a good Ad campaign on Facebook:
Run Brand Awareness Campaigns before Lead generation campaigns 

Install Pixel on your Website so that you can retarget easily. Retargeting campaigns produce more effective results on Facebook. Set different creatives for your Re-targeting campaigns. 

Create events on the Ads manager of Facebook and track the customer journey and what sort of buttons and pages are attracting the most traffic

Give offers while retargeting. For eg., if someone has already visited your page. Give them a discount or an off. This creates an impression in the mind of the viewer that they are getting things at discount. Higher chances for conversions

Use the Facebook page experience. Nobody likes to close one app and open another app just to view a shirt that they like. Be smart and set your ads smartly.

Use Video Ads. The chances of getting conversion through a video ad are high.
Plan ahead: Goals, Calendars & Content Sheet
Wise people always plan and we recommend the same for you to develop the best Facebook Marketing techniques. They always make a list of pros and cons. Launching Facebook marketing campaigns can be expensive. The margin of error on Facebook is always less. Thus we need to make monthly, quarterly, or even yearly plans. Goal defining is always done on an organizational or team level. You have to define your growth projections and in accordance know what you need to do to reach those goals. 
Bear in mind, Facebook is just a tool or medium for you and your business to reach where it needs to be. Your marketing plans and goal-defining techniques will decide what you will yield. 
Next, once you have defined your goals, you can decide your posting frequency. Ideally, it is said that you should post once in 2 to 3 days. However, there is no right or wrong frequency of posting. You can decide on your own when you want to post. 
Keeping important dates related to your niche in your calendar is important. You have to keep adding important dates and start making your content around them. Furthermore, spread out your content evenly across the month. Use, stories, reels, quizzes, and polls to make sure you are keeping your audience on their toes. 
How to decide what part of your content should be promotional, educational, or interactive? We keep the rule of 1 to 4 handy. 1 out of your posts should be promotional over Facebook for marketing.
Use Facebook Groups to your advantage
Facebook Groups are beaming and soaring. The audience that these groups are attracting is making Facebook home to thousands of small niches. You can identify groups related to your topic and join them. You can either join as a brand or an individual as well. Don't be a marketer in the groups. Look for posts with genuine questions and discussions. Use your experience to answer their queries. Don't be upfront and don't keep selling. Use your own experience to get the audience attracted to you.
Groups have the potential and already a set audience that is interested in your product or service. You just have to find ways to get them interested in your brand. Thus, include Facebook groups in your marketing strategy.
Facebook Contests and competitions
Bless these old-age techniques of running contests over Facebook. These contests can help you gain followers. It could be anything. You could ask the followers to tag their friends, for likes. You can plan giveaways for your followers. You could also hold some kind of lucky draws and much more. These contests and competitions can help you grow the brand at a rapid rate. This also uses the age-old concept of marketing, which is word of mouth. Thus, you are  You can also plan these contests and giveaways for the whole month. You can create a roadmap and share it with your audience. The roadmap will display what you will do or are planning to do for the whole month.
Allocate money smartly as part of your Facebook marketing techniques
Facebook is a free-to-market tool. Let us be very clear. You do not need a huge budget to start and beat your competition. If you have an eye-catching or revolutionary idea, your product or idea would sell like anything. However, not all brands have this luxury. You can still start marketing organically but it will take time. Organic marketing may give you delayed gratification. Still, you need to invest in the creatives and content. You still have to hire the best in the business to reach the top and beat the competition. 
Whether you choose organically or paid you need to allocate your budget smartly. We have written a great post on how you can calculate the Social media budget smartly. However just to give you an idea allocate it 40/40/20. 40 for paid ads, 40 organically, or 20 for paid Ads.
How Reels and Stories can help you in 2023
Shorter videos are hit on Social media platforms. People love watching Reels have been a big hit over on Instagram. Facebook is looking to translate reels over to Facebook. However, reels are yet to be that significant over on Facebook. Views and engagement on Facebook are comparatively low compared to Instagram. They have an option wherein you can connect to Facebook and Instagram and share your Instagram on reels. But we think that Facebook might have plans to make reels more popular on Facebook. If you have content that is engaging on the reel your Facebook marketing strategy will soar. If you are a content creator, Facebook reels should be part of your influencer marketing strategy and techniques.
This would be a step in the right direction as it will attract a younger demographic to Facebook and will keep its popularity intact. Stories are yet another way to market yourself. Facebook stories are a way to show what are you up to to a wider audience. You can give them updates about your business, soon-to-be-launched offers, and much more. In fact, Facebook stories are one of the best ways to find and reach a wider audience. Facebook stories should be the center of your Facebook marketing strategy.
What would Facebook Marketplace and Shop will Do?
Facebook Marketplace has been a long-time entity on Facebook. Ads on the Facebook Marketplace have yielded results for marketers. One cannot ignore Marketplace and its role in Facebook. Since its inception in 2015, Facebook has made it clear that it wanted to give competition to Craigslist and other sites where you could list products. Facebook Marketplace allows you to sell products with the correct picture, and description. Also, you can streamline your selling by listing products in a batch. You can also use Shopify and other cms to list products on Facebook Marketplace. 
Facebook Shop, launched in 2020 has been deemed to be an alternative to the Facebook Marketplace. Facebook Shop is giving a platform for brands to list their products on Facebook and Instagram. Once you set up the Facebook shop, you can redirect the users to your website to complete the transaction. Another advantage and difference between a Facebook shop and Facebook Marketplace are that you can upload variations of your products with different SKUs, which makes it easier for you as a brand. If you are an e-commerce brand, definitely include Facebook marketplace and shop in your Facebook marketing techniques.
What role would Meta Play?
Since the announcement of Meta, Facebook is now putting in efforts to create a VR world that is surely going to be the future. A lot of big organizations have already worked out the VR industry to be the future. Facebook is now putting in lots of effort to introduce futuristic stuff within the platform. But it is fair to say that it is still quite far off. We are yet living in a stage where Meta needs to put lots of pieces together for it to work. Until then let us focus on the above-mentioned strategies to get the best out of the platform.
So, in conclusion, if you are still looking to make the most of Facebook marketing and its nuances we hope that our predictions have helped you. We would keep adding more opinions and facts for you to work out the best for your business. Let us know in the comments how we can help you with the Facebook marketing strategy.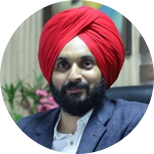 The admin of Social Cubicle, Mandeep Singh, expresses his zeal for his field through his writings. Social Media, for him, is the way that can make a brand thrive. Staying updated with these platforms is the path that leads there.