Everybody's life today involves social media in ways that were unimaginable 10 years ago. Initially, what started as networking tools, has evolved into an amalgam of multiple services on one platform. Businesses discovered this opportunity and started creating multiple Social Media strategy to generate brand awareness and online presence. But, if you want to start you have to start right. Therefore, running a Social Media Audit is important.
Doesn't matter if you are small or big, in the city or remote location, brick & mortar or online service, today every brand needs to have a social media presence.
No matter whether you are starting a business or you have been in the Social media game for a long time you need to run a social media audit. Running a free social media audit is something you can do on your site. It is a way of internally checking out whether your Social Media strategy(if you have one) is working or not.

If you are just starting a business and do not know how to strategize and which Social media platforms to prioritize. This analysis will give you an idea of where to begin and which pitfalls to avoid.

If this hasn't answered your question of why you should do a Social Media Audit, let's give you some more reasons to nudge you in the right direction
Why run a Social media Audit?
To get clarity about your online presence
Social media nowadays can be overwhelming for businesses. To be frank, we have several Social media platforms where you should have a brand presence. There are some traditional ones (like Facebook, Instagram, YouTube, and Twitter) and some up-and-coming ones(tik tok, Byte, etc.). Every social media platform doesn't need your presence.
So, how can you decide which Social media platform to be on? For that, you should know your audience. Create "User Personas" for your brand. Know the demographics of your audience. If you are a B2B brand, then LinkedIn should be your focused platform rather than Instagram. Know the behavior and interests of your audience.
What are your brand values? Everything related to your brand will give you hints about where you should set up space so that your target audience reaches you.
Build Content around your social media marketing strategy
Doing Social Media Audit also helps you to segregate which content is generating more response and which is not that interactive for the audience. As a brand owner or a marketing specialist, you always try to create engaging content, hoping that it will generate interactions or fulfill your target. However, to be honest, not everything works.
Doing a Social Media audit will always help you weed out the content ideas and Social Media strategy that is not working. You can stick to the ones that are working and giving you results. Creating similar content to the one that's working can further engage the audience and help you achieve your set targets.
Enhance your social media plan
Based on the Social Media Audit you run you can draw out your Social Media strategy for the future. These audits will make your social media campaigns seamless and effective.
(You can see our all-inclusive guide on how to create Social media strategies here.)
Which in turn means that you save money and generate somewhat organic traffic. Finally, doing these audits can also help you plan your paid campaigns as you can take ideas that are working organically and take them to the next level.
Now that we have understood why it is necessary to run social media audits, let us understand how we can run them?
Summarization of doing Social media Audits across various platforms
Make a list of all the social media platforms you are on right now. You might have an idea of the active ones which you are using, however, there might be some inactive handles that you stopped using in the past. Dig out those handles and make an all-inclusive list. 
Here you have to again do the analysis where you have to maintain your presence and where you have to unfortunately stop focusing. If you are putting in efforts where it is not necessary, you will likely burn out time and resources without yielding any results.
Assess all Social media handles:
Once you make a list of all the Social media handles open each one of them and see if they resonate with your brand values. 

Set out a goal for that Social media outlet and understand what is the use of that particular platform. What is the ultimate purpose that will help your business? It could be anything, building a community, deriving traffic, engaging userbase, or providing help and customer support.

Make sure the bio and description that you have of your brand are crisp and show what you stand out for. 

The profile and cover picture you have used are in trend and clearly show your brand information and depict which service you are providing.

Try to use a username almost the same as your brand name. If the desired name is not available do not use a completely different name. Pick a username added with your service industry, and location and added words such as official. Be as creative as you can but be relevant. 

Mention all Social media channels and website addresses in your bio. 

Use all the free features and organize the content so that it is easy for users to locate your services on social media. For eg. You can segregate videos on YouTube into playlists according to the service that you are providing. Similarly, highlights on Instagram can help you save your stories. Use all the available services.

Keep track of new updates, policy changes, and community standards and use them to your advantage.
Keep track of Analytics and Insights
Every Social media handles have built-in analysis tools and dashboards for businesses. You can use these tools to your utmost advantage. You can look out for the Key Performance Indicators and metrics that will define your Audience's behavior and preference. 
These metrics are the heart and soul of your Social media audit. Nonetheless, it is easy to get lost among stats and figures. You have to understand what metrics are influencing that target you want to achieve. 
Focus on metrics that move the needle
A lot of times marketers focus on metrics that they think are important but the reality is different. There are three bases on which you have to choose the metrics. Metrics such as impressions on posts, reach of the content that you post and some stats like 1-second video views rarely should hold such a high value while you are analyzing the metrics for the business.
We have found some metrics that while analyzing you should focus on. We have to thank this particular analysis, which is an eye-opener for businesses.
The Metrics that are business-oriented and we should focus on are
Conversations:
See how many conversations you can initiate with different posts, videos, and regular content. Conversations could mean anything, messages, queries you are fetting or even the comments that people are posting.
Amplification:
Everyone loves free marketing. By sharing your content and sharing your Pages you get amplified. Shout-outs and reviews posted while tagging you are part of the marketing value that you get.
Applause:
This is simple. Likes and reactions that you get per post show how people are appreciating what you do. This also shows that your content is engaging.
How can you analyze these metrics across different platforms?
You can use Excel, Google sheets, or any other Data collection tool. 

Make columns on the sheets. Label them accordingly

The username of the profile alongside the URL

No. of followers you have on each account

Conversations you were able to start (messages)    

Engagement(likes, reacts)            
Combining all these metrics and collating them will give you an idea of which content is working best for you.
Now let's take a deep breath and move toward the final step.
Where you can find all the data for different Social media platforms.
We will cover each platform individually.
Let's start with
Facebook has Business Suite where it collects all the data for the organic posts as well as the paid ads. Under the "Overview" Facebook will display all the engagement metrics. 
You can see past results as well by changing the period under the filter. 
Fill the sheet with the best-performing content and all the relevant metrics.
You can also check the "Insights" to know the demographics of your audience.
Also, check our 27 points listed strategy guide for Facebook marketing before starting your Facebook marketing journey.
To see the Insights of your Instagram account you have to switch your account to a business account. (and have 100 followers at least)
Once you gain access to the Insights tab on your account from then on you can see data and demographics about your followers and even what time they are most active. So that you can plan your timings to post content accordingly.
You can check the Insights of each post individually or you can check the summarized data in one place and check metrics like "post, reel or stories with the best engagement"
Your engagement rate compared to the past month. How many followers you have gained compared to the last week, month, or even 6 months. Similarly, check the insights for your stories as well to check no. of clicks you get, who replied to your story, and how many times. These all metrics will help you to figure out your best-performing content.
Twitter has gained popularity over the years as a tool on which people can voice their opinion. It has gained popularity as a platform where customers can have their say on brands. That is the reason why it has been widely used as a customer support platform. 
Twitter is also a platform that gives you the "Insights" option without having to change your handle settings. It gives data in a very convenient and easy to interpret manner. However, to view the in-depth analysis you have to visit Twitter Analytics within its Ad Manager.
Herein, you will be able to see the "Top Tweets" tab which will segregate all your tweets based on impressions and reactions that they get. 
The most impressive thing which makes Twitter one of our go-to and preferred analytics tool is the "Audience Insights" under the Analytics tab. 
Once you change the data you want to see to "your followers" the insights you get are stupendously amazing.
You can see the Interest, buying style, household income categories, and gender.
Under the tab "lifestyle" you can see what kind of interests they have. You can tailor the content you want to show them accordingly.
You can even see what ratio of your followers are frequent buyers and what kind of lifestyle brand they prefer. Whether they like Premium brands, or something else. All of this is available under the "Consumer behavior tab".
Now you might get a rough idea of what makes Twitter such an impressive analytics tool to make a strategy for your Social media business.
As we have concluded all the major Social media handles you might have a good idea now of what is working best and how to find out. All the other Social media platforms have similar Analytics tools.
The final question that needs to be answered is how often you should perform a Social media audit. Well, that depends on how Social media-oriented your business or services are. If the answer is a lot then doing an audit monthly is suggested. Reduce the frequency if you believe it is not necessary to do it monthly and the data you are getting is similar.
Analyzing each Social media platform metric is easy and can be done from respective analysis dashboards. However, creating a platform where you can get results in one place is a task. For all that, there are paid social media automation tools out there that can help you combine all your Social media insights in one place. However, they come at a cost. So the decision is up to you.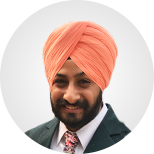 Having mastered every aspect of Social Media Marketing, Gurpreet Singh employs his leadership qualities as Social Media manager.  He believes that writing is an effective medium to communicate to many. He considers his blogs as the medium to share his perspectives about the changes in the industry.