Social media marketing is a vital tool in today's digital world, with most brands having a presence on the social media platforms. However, at the same time, many brands overlook the powerful media tool, YouTube. It has been around longer than Twitter and Facebook and is a leader in online video consumption, but still does not always get the same consideration from brands as other social channels.
Either way, YouTube offers unlimited marketing opportunities, especially when your targeted audience is using the platform and your competitors are not. YouTube has two billion monthly active users globally and is ranked as the online platform that is most widely used. 
Below you will find 10 YouTube marketing strategies for getting you started.
Let's discuss these points in details:
1. Creation of YouTube channel
You can make the YouTube channel by using regular Google credentials, and only you have the rights to access it. The account is created by the name of the person or brand whose credentials are used and based on the settings, it will connect users to the email address.
If it is a business account, multiple users that are authorized would be able to simultaneously log in. If you are a small brand, then you might not require it right now but it is a great option that will be handy when your business expands. Using a brand name, it is possible to create and manage several channels on YouTube. 
2. Learn about Your Audience
It is the most important do's in social media marketing strategy to know your audience. Without learning or knowing the audience, you can't make strategy or plans. So when you are starting on YouTube then you need to devote time to know about your users' demographics.
This will include the details like where your users are living, age range, and viewing preferences. You will see 15% of traffic would be coming from the US, 80% of the age range would be 15-25 years old and 70% of watch time would be on mobile and likewise. When your audience is younger than they will search by making use of the short-form type of content.
When you have in-depth knowledge about your audience, you can easily create a better and effective YouTube marketing strategy and content that caters to their likes and wins them over.
When you are having the YouTube business channel then you will also get access to the Analytics section. If already running for you then you can make use of this tab for the YouTube audience. You can also monitor the stats such as demographics and the watch time of your YouTube audience. 
You can also monitor the demographic stats and the watch time on your YouTube business channel. You can also see the overlap of the audiences on other social media channels. 
3. Analyze your competition
Similar to other networking websites YouTube is also a very competitive space. When the audit is conducted between the competitors then you will see how the channel is measuring up and identifying the opportunities.
Identifying competitors
You can start by choosing 3 to 5 business competitors. When you are not sure about it then you can make use of Google keyword planner for seeing the ranking of various companies and the brand which is associated with it. You can also see the channels which are appearing in the search of YouTube when you are using similar keywords. When you hit search then you can filter it with the channels. 
Conducting SWOT
You can also conduct the SWOT analysis for identifying the Strengths, opportunities, Weaknesses, and Threats which are presented by your competitor brand. This is an amazing framework for finding what is working out and what is not. You can also carve for the niche on the YouTube channel. You need to make sure that your competitors are not serving something similar to your videos. 
4. Let your favorite channels inspire you
Scroll through the subscriptions and the YouTube history. You can also keep a check on the formats and the techniques which are grabbing attention. What are the things which are bringing you to visit these channels multiple times? How are popular channels driving views, engagement, and subscriptions?
You can check the trending videos on YouTube. Even if they are not related to your industry or business there are a lot of things you can understand from them. If all these videos are of high-quality or resolution or they have been shot casually? How much is the duration of the videos? Are they having any hosts? Are they adding special effects to the video or simply overlaying the texts?
You can take a look at your favorite brands and then you can do the same exercise. You can start thinking about the YouTube content strategy. Is this type of content making sense to your brand? Are they planning to use YouTube for telling stories, offering tutorials, or establishing our brand as the trendsetter? Or will they do all of the above as mentioned?
5. Optimizing videos for getting views
YouTube is a search engine for videos. Similar to Google who has to own YouTube, videos have been ranked by keywords, titles, descriptions, and various other factors. There is the presence of a recommendation algorithm which determines 50% of what people are watching on YouTube.
Optimize videos will have a good chance of showing up in the searching results and getting more views. There is a good guide which has been created on how to get views on this platform. Below you will know about some SEO pointers for getting started:
Writing strong title
The primary signal on YouTube algorithms is the title and the viewers when they are evaluating your video.
Relevant keywords are included. You can also check the words which people are using for finding out the channel in the Traffic in analytics. You can look at the Google Ads Keyword planner and the Google Trends and you can find out if any of these terms have been searched or added to the title.
Clickbait needs to be avoided. False advertising will typically lead to bad retention which in turn will lead to a lower ranking. The keywords which you are looking for don't match with the topic then you have to dig deeper into the keyword research.  
Creation of standout thumbnail
Thumbnails are the first thing even before the titles that people will see. 99% of the excellent performing videos on YouTube have this thing in common when it comes to thumbnails and it is custom.
With custom creativity, the thumbnail will stand out. Another difference is that the title and image would work in tandem. When the video is having a thumbnail, then show the result at the end or after and before the thumbnail. This will build anticipation and people will watch the last result. 
6. Upload and schedule the videos
After creating and optimizing the videos it is time to schedule and publish the video. For the people from 18-34 years old. YouTube has already replaced the traditional television or cable network. But it has not replaced the expectations. People are still expecting the videos like series and episodes to be available on a daily schedule. 
You can also check the analytics channel and see if there is an hour or day which tends to have a high engagement and viewership. Once you have found out the best time of the post then you can publish them regularly in this timeframe.
Scheduling tools will allow you to maintain the consistency of autopilot. You can schedule and upload your YouTube videos in advance from the studio or using any other social media marketing tool which provides this service like Hootsuite tool. This will allow you to cross-promote the release of the video with the post on various social media channels and from the same tool.
7. Optimizing the channel for attracting followers
It is easier for people to search and follow the things on YouTube when you are servicing your channel. Below are a few ways in which you can search, view, and follow your account.
Complete your profile on YouTube
Add the finishing touch to your profile. Fill out and add some polishing in the below place:
Channel description: In the profile about tab, provide the overview by making use of rich-keyword content. You can add various expectations of people when they are subscribing to your YouTube channel. You can include the links to the social accounts and website here also.
Channel icon: Your logo should be uploaded in high resolution.
Channel art: This banner space can be used for welcoming the viewers to the channel. This is a good area for promoting the schedule on the channel, upcoming exhibition, service, or launch of the product. With this detailed guide, you can master channel art. 
Featured channels have also been added to your profile. You can also feature other owned channels, or you can also easily access the subscribers to other resources on YouTube in which they are interested.
8. Try advertising on YouTube
YouTube advertising is a very effective way for reaching beyond the channel. If you are looking to grow your channel, targeting an audience who might be interested in the content?
If you are looking for promoting the brand, new product, or an event? YouTube ads will be a good fit for this. People are likely to pay attention to TV ads versus online video ads.
Ads on YouTube are available in four categories: 
      In-stream Skippable ads

      In-stream non-skippable ads

      Discovery Video ads

      No-video ads
For more info on the formats of ads and how to do ads, what knid of ads your business needs, then you can go for a YouTube advertising company, as they are the experts and guide you better.
9. Work with influencer
The best way for showcasing the brand and reaching a larger audience is by working with the influencer on YouTube. 
As per the analysis from Google, 70% of the subscribers on YouTube are following the shopping advice of their favorite TV personality.
Often it is easy to relate to the creators. The creators would be able to transfer trust and reliability to your brand in the right partnership.
When it is coming to partnerships then the influencer will be doing the talking. The more you are controlling the partnership the more you will impact the influencer brand. This will make the whole effortless original and the followers would be able to see this from far away.  
To promote the launch of the new razor, Schick has joined hands with the MsVaughnTV and influencers of YouTube. Each influencer is given the leeway for creating the concept which has been felt natural to them. This has the more natural discovery of products. Half of the campaigns are having organic views which are coming from the people who are browsing the content.
10. Analyzing and Adapting
With your channel on YouTube running up, it is time to start counting the failures and the success. Getting marketing on YouTube will involve experimenting and testing. Everything will not work and that is okay in the long term when you are learning from it.
You can use Analytics on YouTube for monitoring the success of the channel and tracking the growth of the videos. When you are publishing the video then you need to keep eye on the below things:
Visible changes in the subscriber count: if you see that the count has been increased suddenly then it is a good sign for your brand.
Changing or new audience demographics: If you notice people from new demographics who are liking your page then you can expect that your brand is making its mark in other regions also.
Video traffic sources and playback locations: You need to handle traffic properly as it can be coming from any source.
Device reports like desktop, mobile, smart TVs, and many more
Whatever your findings are, you can improve your marketing strategy on YouTube. Never undervalue the qualitative metrics. Comments are needed to be read for learning what people are thinking about your YouTube video. You can also visit the tab of the community and look at what people are saying about your brand. If not regularly but sometimes you need to check the community page so that you can get an idea about where your brand stands against the competitors.
So these are the 10 effective YouTube marketing strategy points.
YouTube is a great platform to grow your business immensely however, without a robust YouTube marketing strategy you cannot move ahead. All the 10 keys above will help you frame a better YouTube marketing strategy. However, if you need help with YouTube marketing, then contact Social Cubicle. At Social Cubicle, we leverage all the tools and features to build a great strategy that helps brands build engagement.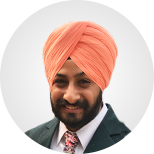 Having mastered every aspect of Social Media Marketing, Gurpreet Singh employs his leadership qualities as Social Media manager.  He believes that writing is an effective medium to communicate to many. He considers his blogs as the medium to share his perspectives about the changes in the industry.